Our Unique Windows Offer Views of
the Endless Expanse of Kyushu's Alluring Landscapes
We guarantee you exceptional views from this sophisticated, deluxe train,
which operates on a 3,000-km-long railroad that connects Kyushu's seven prefectures.
The island's diverse nature, histories, and cultures that vary according to each region,
as well as the smiling faces of the locals living along the routes,
are only some of the highlights that you can see from the train.
Framed in our panoramic windows, these once-in-a-lifetime sights will always have a special place in your heart.
Enjoy the endless expanse of Kyushu's landscapes to your heart's content.
Routes

Autumn & Winter 2022
(Oct 2022 - Mar 2023)

Spring - Autumn
(Mar - Sep 2023)
Unzen
Journey
A journey to experience the blessings of the earth and traditional culture, and to encounter the charm of Kyushu that will lead to the future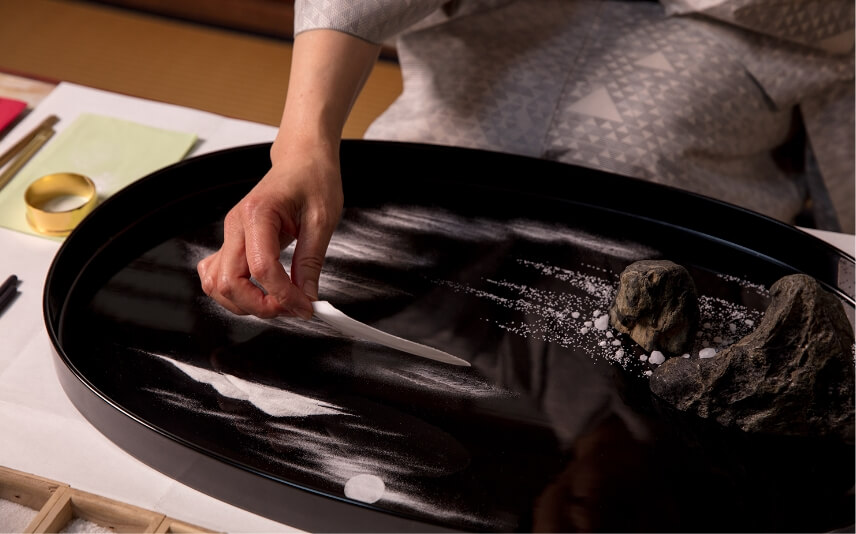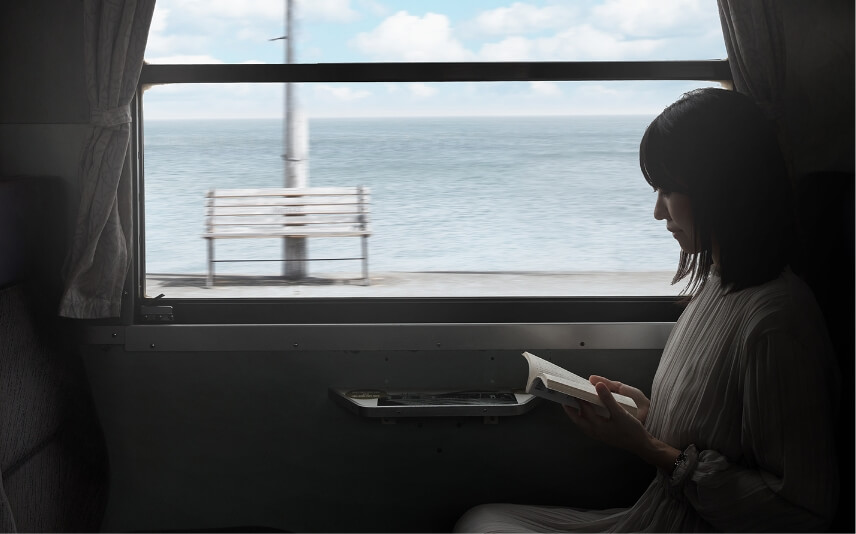 This is a journey around the northern part of Kyushu, where you can experience the blessings of the rich land and culture of Kyushu. Yufuin and Unzen, which have long been loved as health resorts, the Taisho-ji family temple of the Hosokawa clan tucked away in Kumamoto City, vegetables grown carefully from seeds on the rich land of the Shimabara Peninsula, the Wakaran culture of Nagasaki as it has flourished as a gateway to foreign countries, and the World Agricultural Heritage passed down in the Kunisaki area of Oita Prefecture.
Please experience the Kyushu region that we want to convey to the future.
*The itinerary may be changed.
Trip schedule / travel route
3-Night 4-Day Journey to
Savor Kyushu's Bountiful Cuisine

Our skilled chefs from all over Kyushu spend time and effort themselves to cook the seasonal ingredients,
which have been grown with love by carefully selected farmers.
Enjoy the luxurious cuisine, which includes Japanese, French, local and Italian cuisine.
Day 1
Ishidobashi Shiratsugu

The rich seasonal taste of ingredients carefully selected from the fresh foods of Hakata, the coloring of the changing seasons, and the beauty of the meticulous cuisine. Staff will serve you wholeheartedly so that you can enjoy the deliciousness with your five senses. (Lunch)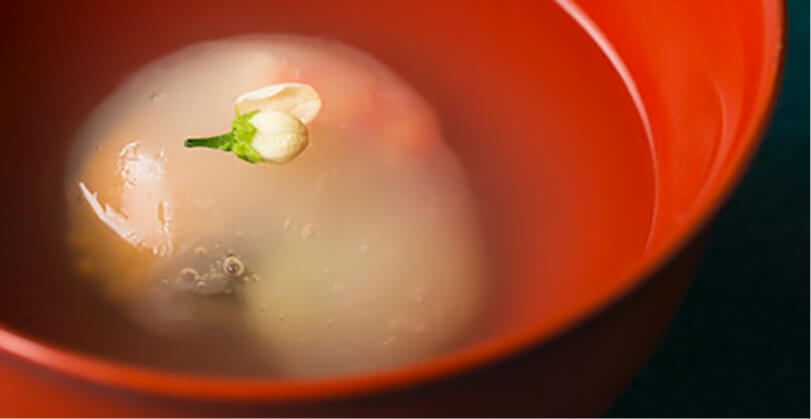 La Verveine

La Verveine is a French restaurant located in Yufuin, Oita Prefecture. It uses local ingredients for dishes that will make your mind and body healthy and enable you to eat with peace of mind. The cuisine will be served with the hope that you will eat the delicious food and be revitalized. (Dinner)
Day 2
olmo coppia

This is an organic restaurant in a renovated 160 year old storage house near Aso Station. It is well known for its dishes that are warm and good for both body and soul. On the Seven Stars, the restaurant "Kasei" at Aso Station will serve safe and heartwarming homemade dishes using organic ingredients, with a focus on homegrown vegetables and organic vegetables grown in open fields that are delivered from Minami-Aso. (Breakfast)
Ai Hosokawa

Born in Okayama Prefecture. Developed her culinary skills and sensibilities in Italy. She moved to Kumamoto and offers simple yet flavorful dishes that bring out the flavor of the local ingredients with oil and salt, which you can enjoy at the site of the Taisho-ji Temple, where the history of the Hosokawa clan is still alive. (Lunch)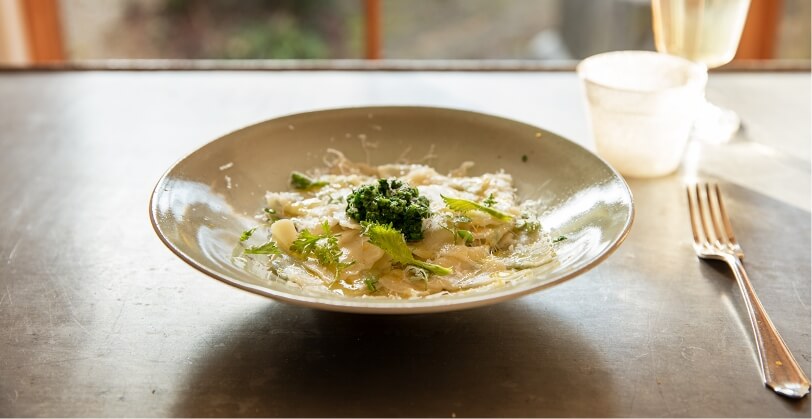 Day 3
pesceco

The "Satohama Gastronomy" can only be enjoyed on the Shimabara Peninsula, where the chef was born and raised.
Through the food, you can feel the stories created by the nature of Shimabara, which are stories that can only be told by Chef Inoue, who knows the place well. (Lunch)
Vill a del nido

Ingredients from the rich land of Unzen have been made by producers who have nurtured them with care and sincerity. Chef Yoshida expresses the feelings of those producers with his dishes.
You can enjoy the delicate and gentle tastes that reveal the chef's personality. (Lunch)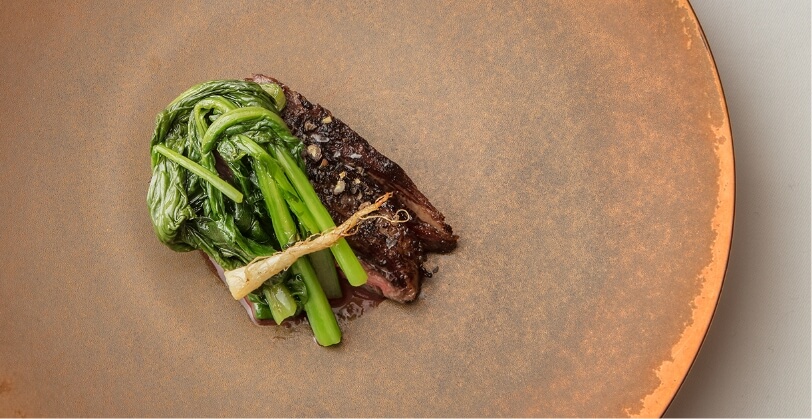 Unzen Fukudaya "Kofuku"

The aroma of flowers, soil and vegetables that floats in the fields of Mr. Masatoshi Iwasaki, a seed harvesting farmer. The original taste of vegetables that are overflowing with vitality is brought to a higher level by the cooking of Executive Chef Kusano. (Lunch)
Shiseki Ryotei Kagetsu

The history of Kagetsu begins in 1642. Shippoku Cuisine is a traditional cuisine of Nagasaki, which has a unique Wakaran culture because even during the period of national isolation, Nagasaki remained connected to parts of the world including Portugal, the Netherlands and China. You can enjoy a meal that combines the tradition of Kagetsu with the Seven Stars. (Dinner)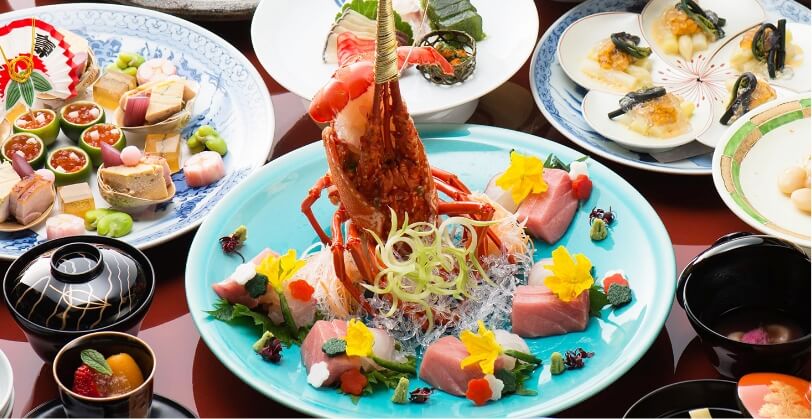 Day 4
Seven Stars Head Chef

The head chef on the Seven Stars makes use of ingredients that have been grown in the bountiful nature of Kyushu and locally processed foods that are filled with the wishes of the producers.
Please enjoy the delicious breakfast prepared for travelers by the head chef, who has spent many years with guests on the Seven Stars. (Breakfast)
Soba Rikugou

A soba kaiseki restaurant run by Mr. and Mrs. Matsuzaki in the mountains of Kunisaki. There is an appetizer that makes use of the natural flavors of the ingredients, and soba made with a particular method from only buckwheat flour. Please enjoy the straightforward and serious taste, which shows the personality of the chef. (Lunch)