Our Unique Windows Offer Views of
the Endless Expanse of Kyushu's Alluring Landscapes
We guarantee you exceptional views from this sophisticated, deluxe train,
which operates on a 3,000-km-long railroad that connects Kyushu's seven prefectures.
The island's diverse nature, histories, and cultures that vary according to each region,
as well as the smiling faces of the locals living along the routes,
are only some of the highlights that you can see from the train.
Framed in our panoramic windows, these once-in-a-lifetime sights will always have a special place in your heart.
Enjoy the endless expanse of Kyushu's landscapes to your heart's content.
Information on the Journey on the Seven Stars
Regarding services on board the Cruise Train "Seven Stars in Kyushu"

The Tour Desk Staff Will Support Your Journey

The Tour Desk accepts requests for pamphlets and inquiries regarding bookings for the Seven Stars in Kyushu, in addition to providing services to support you as you prepare for departure. A dedicated staff member is assigned to each guest to help resolve any worries about the trip or concerns regarding train travel before you board the train.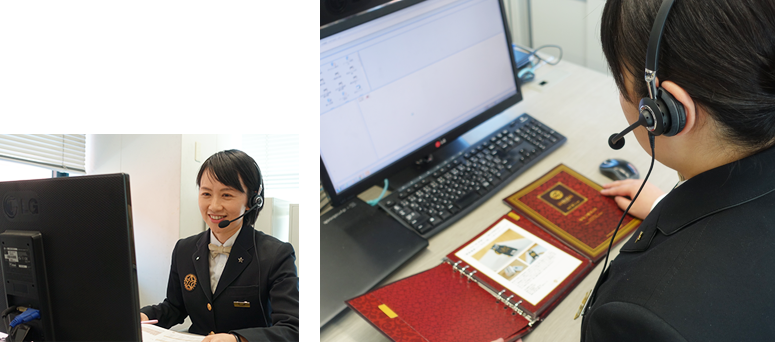 The Crew of the Seven Stars Will Be at Your Side

The crew will guide you through the journey on board the Seven Stars in Kyushu.
For up to 4 days, the crew members will assist you throughout your trip, staying present like family and friends to provide you with wholehearted service, for you to enjoy an extraordinary time on the Seven Stars.