Thank You for Always Providing Warm Hospitality to Our Guests!
Your radiant smiles along the tracks will become a special memory of our guests' trips on the Seven Stars.
Please continue to pass on your spirit of hospitality through the rail line to unite Kyushu as one.
Wave Flags at the Seven Stars!
We ask cooperation from residents along our route to welcome our guests by waving flags at the train or planting flowers along the tracks.
Demonstrate Kyushu's hospitality so that the Seven Stars can develop along with everyone in Kyushu, starting from the railroad.
We ask for your continued cooperation.
"6th Anniversary" Costom-designed Flag
"Seven Stars in Kyushu" Costom-designed Flag
"Invigorate Kyushu!" Custom-designed Flag
Click on Your Favorite Designs to Download Them in PDF.
These flags were designed by Eiji Mitooka, who also designed the Cruise Train "Seven Stars in Kyushu."
Click above to download your favorite front and back designs in PDF for each side.
Two of the back designs are in black and white; use your favorite colors to create your own unique flags and wave them at the Seven Stars to welcome guests in the Kyushu way.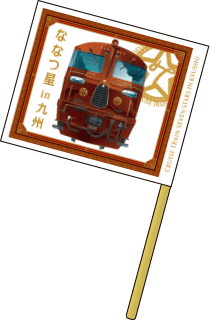 Wave Towels at the Seven Stars!
Show Kyushu's spirit by waving our specially designed towels that depict the unity of the Seven Stars with the 7 prefectures of Kyushu!
We ask you to welcome our guests and also share your energy with them so that they can witness the enthusiasm of the entire island of Kyushu.
Unite your strength to unite Kyushu. Let us work together to relay Kyushu's vitality!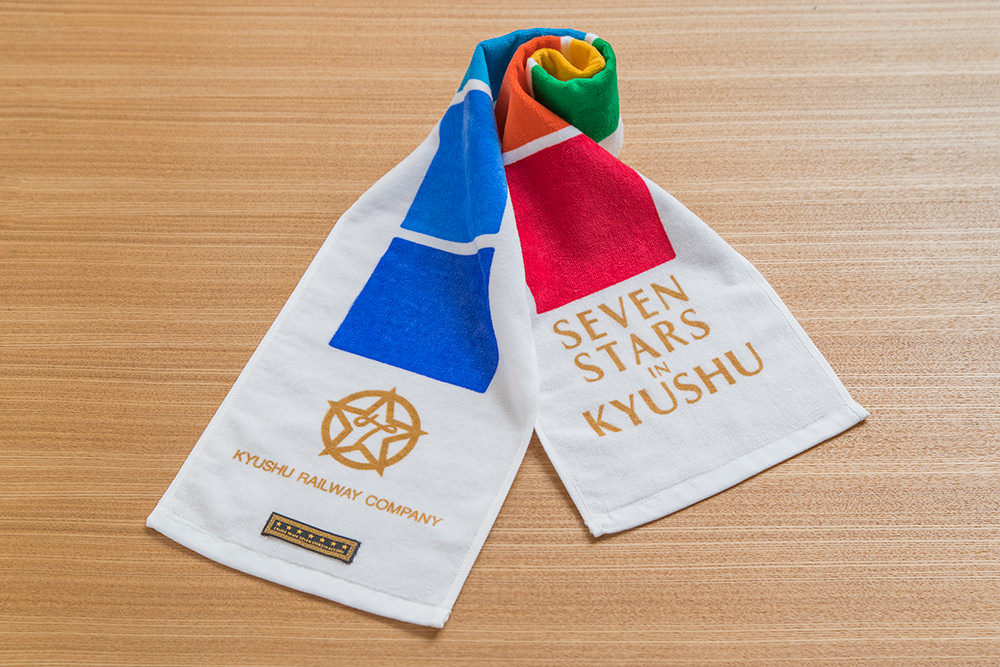 Unite Kyushu: Seven Stars Original Towel,

¥1,500 per towel

This towel's design is inspired by the Seven Stars that connect Kyushu by rail, and it also expresses our appreciation for the 7 prefectures of the island. Please purchase these towels at your nearest station or stores along the route to invigorate Kyushu!
Check the train schedule to determine the routes near you!
Seven Stars Operation Dates and Times
Please see here for route details & Schedule.